Disclosure: This post may contain affiliate links. I earn from any qualifying purchases, at no additional cost to you.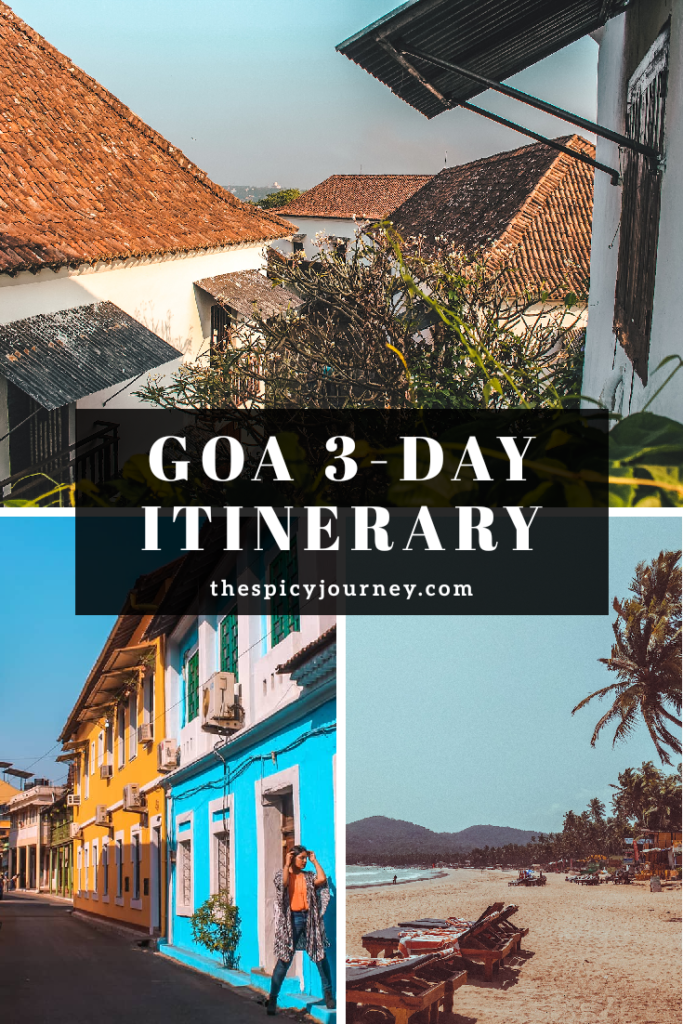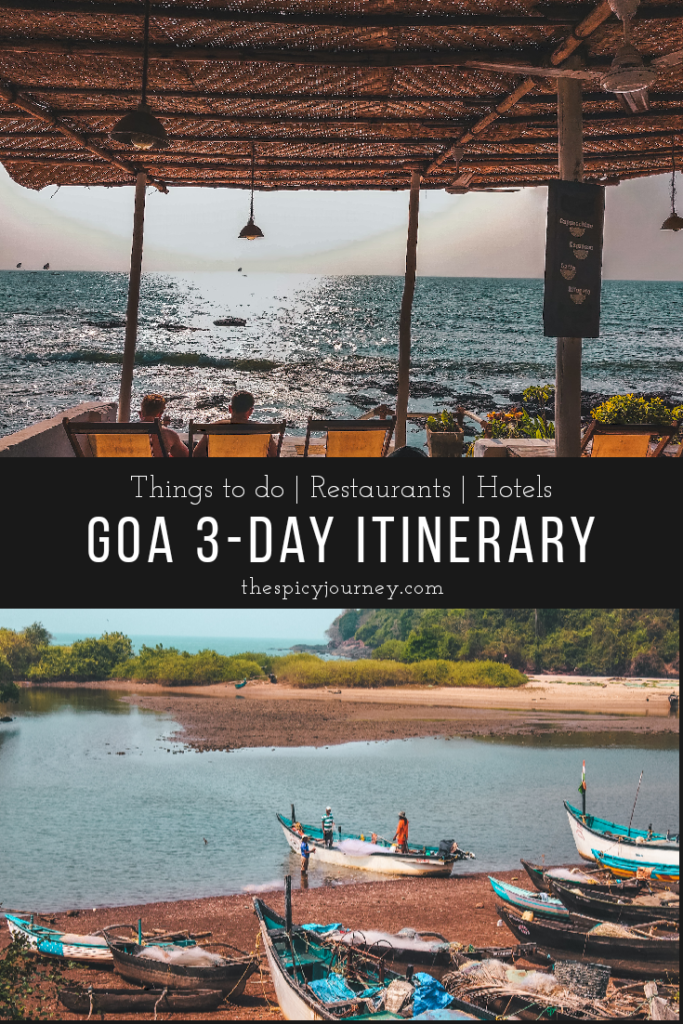 Goa is the most popular destination in India. In fact, most Indians love to make a Goa trip plan for 3 days during the long weekends. From the trendy cafes in the north to the quieter beaches in the south, there's a lot to be covered. This article breaks it down for you in the form of a list of places to visit in Goa in 3 days as well as a Goa itinerary for 3 days. Moreover, it covers the must-visit sights in Goa to make sure you don't miss out on the best places.
Places to Visit in Goa in 3 Days + Goa 3 Day Itinerary:
Start your holiday at the busy and happening North Goa. There are a lot of beaches, forts and restaurants to keep you busy throughout the day. The next day, head to Panaji, the capital city of Goa, which is full of Portuguese architecture with river views for company. On the third and final day, take a deep breath and relax on a tranquil beach in South Goa. Here's a breakdown of the itinerary for a Goa trip for 3 days:
Day 1 - North Goa
Where to Stay in North Goa
Stay in the greener neighbourhood of Anjuna or Arpora if you're looking for some quiet time in close proximity to cafes. On the other hand, if you want to be in the middle of all the action, head further north towards Calangute.
Places to Visit in North Goa
When it comes to beaches, north Goa is known for Calangute, Baga and Vagator beach. Most lightlife happens around these beaches. However, Baga is the most crowded and touristy beaches among all others in Goa. Calangute and Vagator are much better alternatives. Other places to visit are the forts, namely, Aguada fort, Chapora fort (where the famous Dil Chahta Hai sequence was shot), Sinquerim beach and fort as well as Reis Magos fort (shown in the picture above).
Where to Eat in North Goa
There are lots of great restaurants in North Goa. From breakfast food to bohemian vibes, sea views to river views, you'll find it all. Eva Cafe in Anjuna (shown in the picture above) as well as Chef Cantando are my personal favourites. To know more, take a look at the best restaurants in North Goa.
Day 2 - Panjim City
Where to Stay in Panjim City
There are numerous hotels in Panjim city. While some are located in the quaint neighbourhood of Fontainhas, others offer mesmerising views of the ocean. Book a stay near Panjim Church or Panjim market if you want to explore the city. On the other hand, find a hotel in Dona Paula in case you want to sit back and relax. If you're a solo traveller looking for a good hotels, Old Quarter is the best option.
Places to Visit in Panjim
Panjim might seem like a tiny laid-back city but there's no shortage of things to do here. Take a heritage walk in Fontainhas to discover the history of this vibrant area. Next, pay a visit to Panjim Church, one of the most popular attractions on Goa. The other more famous church is the Old Goa Church which can easily be covered by taking a quick trip to Old Goa from Panjim. Come back to Panjim city to watch the sun going down from Miramar beach. If you have time for more, take a look at all the top attractions in Panjim City.
Where to Eat in Panjim City
Panjim city can easily satisfy your hunger pangs and how! Some of the best restaurants in the city are The Black Sheep Bistro and Barrels and Bones. Coming to cafes, Urban cafe and Cafe Basil are top choices among locals. Take a look at the top restaurants in Panjim Goa for the complete list.
Day 3 - South Goa
Where to Stay in South Goa
South Goa, being a vast area, has numerous beaches and stay options. Palolem, Agonda and Benaulim are the top choices. Palolem is popular for it's relaxed hippie vibe. Furthermore, there are lots of beach huts to choose from. Agonda is like Palolem except for a smaller crowd. There are very few Indian tourists and a lot more foreign visitors here. Benaulim on the other hand, has a good mix of all kinds of people. All these places have lots of restaurants and cafes as well.
Places to Visit in South Goa
End your last day of your 3 day Goa trip by relaxing at one (or more) of the South Goa beaches. You can even do a beach hop. First, start from the farthest beach which is Palolem. From there, head up towards Agonda beach. Next, enjoy the cliff-side views at Cabo de Rama beach. Other beaches that can be covered are Cavelosim, Benaulim and Majorda.
Where to Eat in South Goa
When in Palolem, don't miss Art beach resort for drinks and Little World Palolem for a healthy yet satisfying breakfast. Speaking of healthy, Blue Planet Cafe in Agonda is the ultimate vegan and vegetarian cafe in all of Goa. Tucked away within a forested area, it's the best place to find homemade organic food in Goa (pictured above). Moving over to Cavelosim, Fisherman's Wharf is a popular river-side restaurant frequented by celebrities, and not just locals and tourists.
Did you enjoy the article on Places to Visit in Goa in 3 Days? Make sure you follow @thespicyjourney on Instagram for photo stories. Also subscribe to the mailing list, below, to get quick updates, itineraries and lots of great travel resources delivered directly to you!