Disclosure: This post may contain affiliate links. I earn from any qualifying purchases, at no additional cost to you.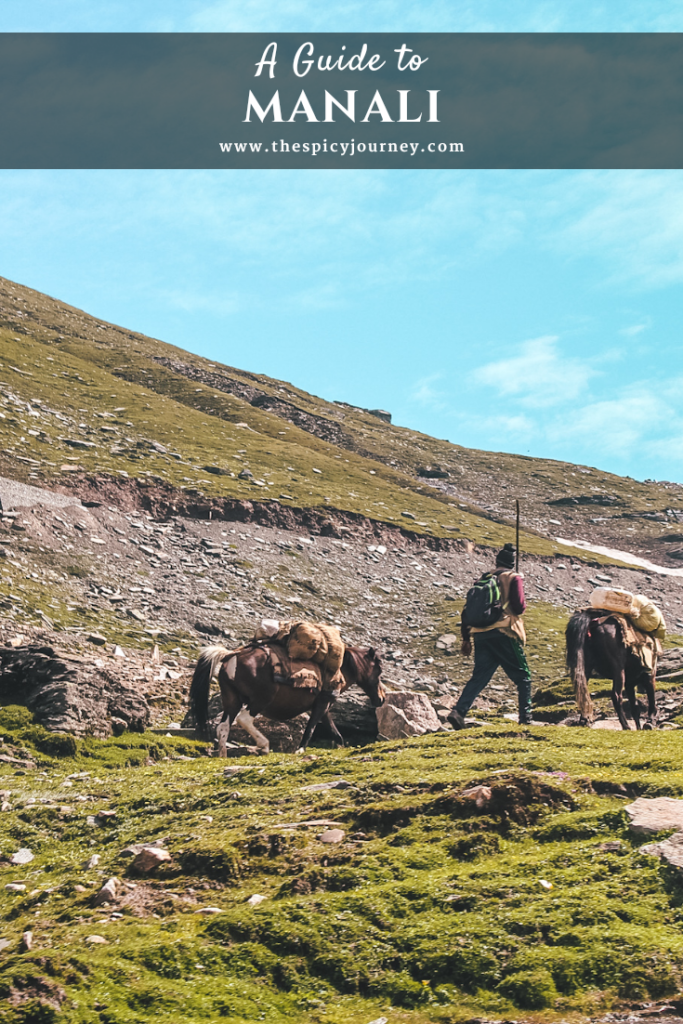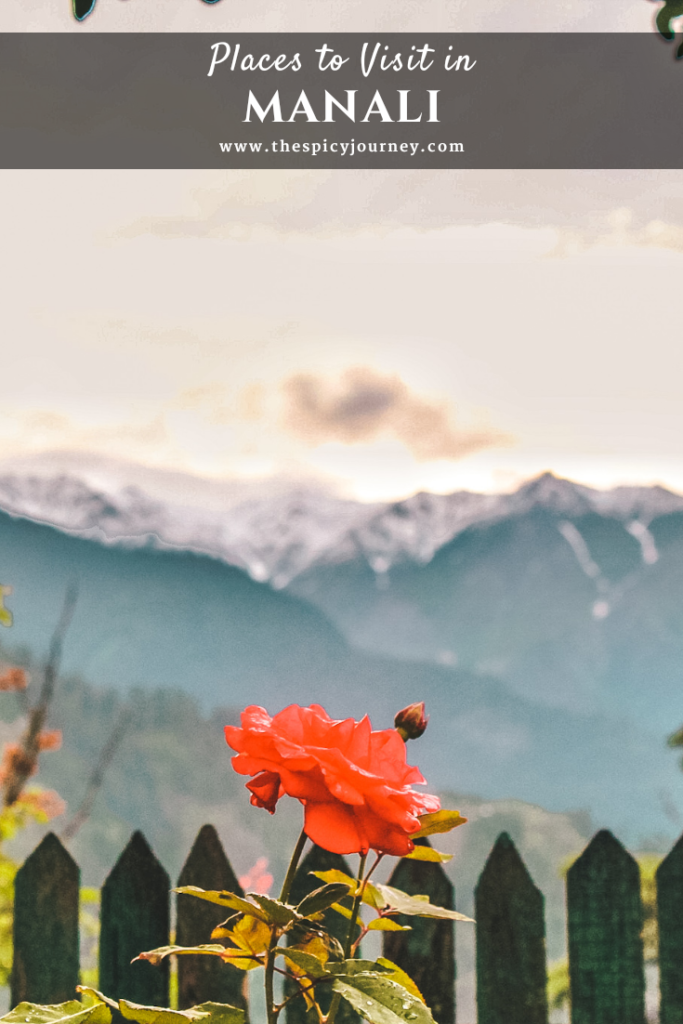 Rugged landscape and grassy hills, Himalayan architecture and Italian food, crowded streets and tranquil views - Manali is an amalgamation of feelings and experiences. While Manali offers the Mall Road and the fancy hotels, Old Manali gives you a hipster cafes. While in peak season the roads are jam packed with cars that don't appear to move at all, you will hear the sound of a sparkling river, accompanied by towering mountains. While your hotel will be next to countless others, the balcony in your room will have an unobstructed view of the city overshadowed by the mountains. Here's a list of the best places to visit in Manali. Also read blissful things to do in Manali.
How to Reach Manali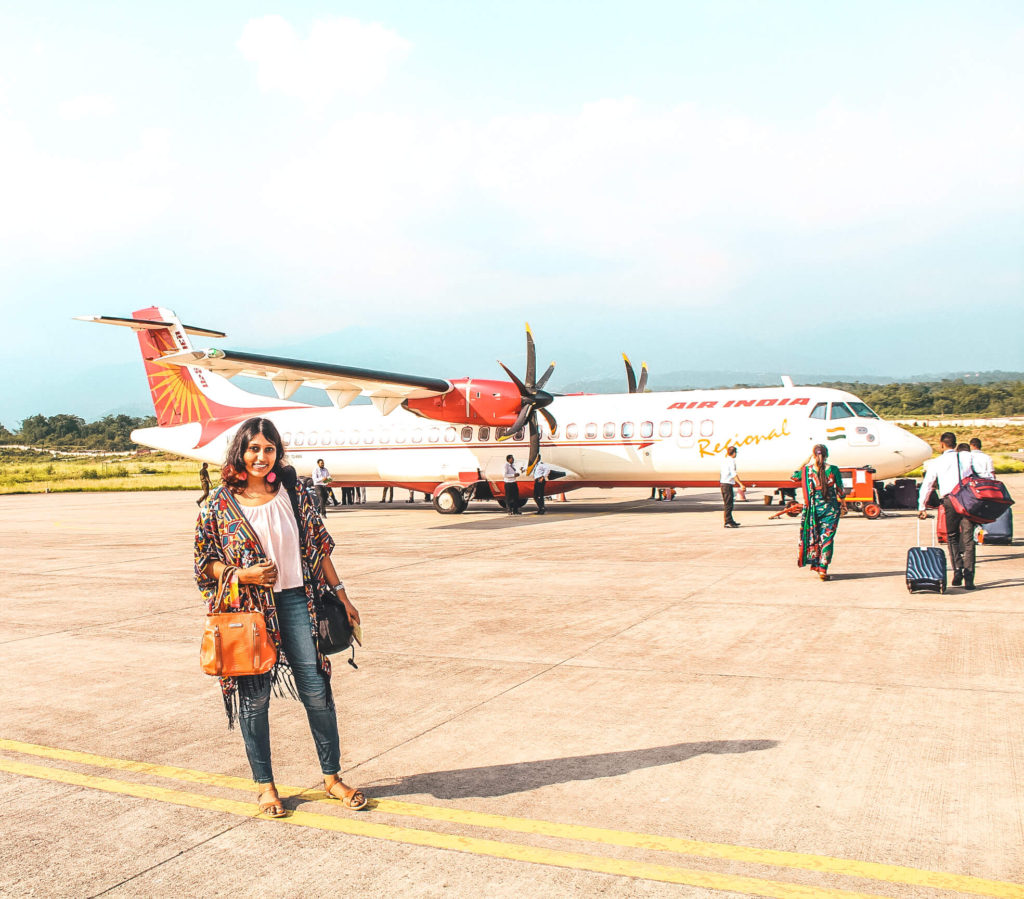 There are numerous ways to reach Manali. It's well-connected by air (Kangra and Bhuntar airport), and road. Reaching Manali via bus or by driving is the most popular option though.
By Air
Kanga Airport near Dharamshala has regular flights to and from Delhi. Most of the popular Indian airlines operate 1-2 flights daily. Keep in mind that flight operations can often get affected in mountainous areas due to bad weather. Dharamshala to Manali is an 8-10 hour journey which can be covered by bus or a hired taxi cab.
By Road
There are numerous buses from Delhi to Manali. The Himchal Pradesh State Government buses (HPCA) have buses that leave from Kashmiri Gate Delhi in the evening which reach Manali in the morning. The buses come in various ranges of comfort such as AC, non-AC, Volvo, regular etc.
Another extremely popular option, which is used by most people is to get your own bike or car to Manali. The drive is scenic to say the very least and there's flexibility to do things on your own schedule. Not to mention that if there's a group travelling together, travel costs are considerably cut down.
Hotels in Manali - Where to Stay in Manali
I'm a sucker for rooms that offer views of mountains or beaches or anything remotely spectacular. If I can't sit in a balcony or at the window, sipping tea and basking in the view, my holiday is incomplete. There's a charm in waking up to see the city at a distance, belittled by the mountains. It truly makes you marvel at the splendour of mother nature and respect her even more. This hotel, where I stayed at, was located close to the Hadimba Devi temple and other Manali attractions but it's undisturbed by crowds. Of all the Manali hotels, make sure you find one with a view like this. It's a great place to sit when the Manali temperature dips. Just grab a blanket and some chai. Take a look at some other places to stay in Manali.
Zostel, Old Manali
Everyone knows about India's largest chain of backpacker hostels. If you didn't know about it already, you do now. Zostel is a safe, reliable and fun hostel to meet fellow backpackers and have a fuss-free stay. The Manali Zostel is located in a quaint village in Old Manali. From the moment you step into the property, it'll feel like you're living inside some fairy-tale land surrounded by flowers and greenery. What's more, the in-house cafe makes delicious food so you don't need to step out of your fairy-tale.
Alt Life, Old Manali
Alt Life is a co-working space/ hostel located at Clubhouse road in Old Manali. They have both dorm rooms as well as private rooms overlooking the river and apple orchards. The common space is designed to function as a co-working space. It has large windows overlooking the scenery to enjoy nature whilst working on your laptop. I especially enjoyed waking up to the sound of the river outside my balcony.
Best Places to Visit in Manali
While Manali is a place where there isn't much to see, you can take time out to just relax. However, if you're hell bent on sightseeing Manali and visiting all the Manali attractions, here's a list of the best places to visit in Manali:
Rohtang Pass
A Manali trip is incomplete without visiting this famous pass. Rohtang Pass, at a height of 13058 ft, connects the Manali to Spiti. The climb up to the pass offers views which will leave you dumbfounded. Rugged landscapes, grassy hills, sneaky little waterfalls and snow capped mountains will accompany you throughout your journey. The picture changes every few minutes, each one more so mesmerising than the previous.
Keep in mind that a permit is required for visiting the pass. There are certain rules in place which can be viewed on the official website. The permit for visiting the pass and returning back to Manali and the permit for going beyond the pass are different. Make sure to get this permit before your visit to the pass. Do get some good sleep the previous night because you will have to leave early in the morning for Rohtang Pass. There are many vehicles lined up for the same and it can be a long and tiring journey. There are plenty of snack vendors selling hot maggi, omelette and tea so you won't have to worry about breakfast. There are portable washrooms set-up at the check-point where your permit will be checked.
Hadimba Devi Temple
Located in the heart of Manali, 2 km from the Mall Road, nestled between pine trees, the Hadimba Devi temple is an unconventionally architectured shrine dedicated to Hadimba Devi, the wife of Bhima and mother of Ghatothkach. The place is generally over-crowded but you can make a quick stop here, since it's in Manali, close to most hotels. There are some locals who offer fluffy rabbits for you to hold and take pictures with, at a minimal cost. I'm not sure how ethical their practice is or whether those bunnies are properly cared for so when you visit, make sure to ask the women to take good care of the rabbits!
Old Manali
Uphill, away from the crowded, packed streets of new Manali, on the outskirts, lies old Manali, 3 km from the main city. Giving off a hipster vibe with streets surrounded on both sides by souvenir shops selling hippie clothes and accessories, Old Manali is famous among backpackers, foreigners and youngsters. Backpacker hostels, Israeli food and pizza joints are what attract the young crowds to Old Manali. More than that, it's the tranquillity of sitting in a quiet hotel, away from the city, surrounded by hills and streams that draws one to Old Manali. While this is not a Manali attraction, it's a place to go for soul searching and cool vibes.
Manu Temple
Manu Temple is located right at the top of the hill at Old Manali. Keep walking through the lane lined up with shops and cafes until you reach the peaceful Manu temple. The temple doesn't see a whole lot of visitors as compared to Hadimba devi temple, probably because of it's offbeat location in Old Manali. Nonetheless, you should definitely visit the Manu Temple in Old Manali and learn about it's interesting history from a local.
Vashisht Village and Jogini Falls
Vashisht Village is located just 5 km from Manali. In fact, the Vashisht hot springs are a major attraction here. Jogini falls is another popular sightseeing attraction in Manali located close to the Vashisht village. Although it's more popular among the youth, anyone can hike to the lower part of the waterfall. To reach Jogini falls, start at Vashisht village. Ask any local to point you to the correct direction. Keep walking until you start seeing a change of landscape. Keep going straight and you'll reach the falls after 10-15 minutes of walking.
Kasol
Kasol is a hippie paradise located outside Manali. In fact, it's the ideal day trip from Manali. However I highly recommend that you stay here a day or two just to soak in the good vibes (*wink*) and devour the delicious Israeli food. Manikaran is another popular Manali attraction near Kasol. This place houses a Gurudwara (a place of worship for the Sikh community). There's an afternoon langar where food is prepared by the lovely community to feed anyone who visits the Gurudwara. What makes this place unique is that the food isn't cooked using any traditional method. In fact, food here is cooked using the hot water of the river flowing next to the Gurudwara. It's one of the most unique sights!
Naggar - Best Place to Visit near Manali
Naggar located 22 km from Manali, along the Beas river is an idyllic, ancient village to relax, enjoy a steaming hot cup of tea and soak in the mountain views before entering Manali. There are buses that ply from Manali to Naggar on a regular interval. If you're driving from Dharamshala to Manali, you can easily make a pit stop at Naggar first before visiting Manali. Naggar has one main point of attraction which is the Naggar castle. The castle, made of wood and stone and displaying an impressive amalgamation of European and Himalayan architecture, functions as a hotel and an art gallery. Some of the best views of the Kullu valley are visible here. Other popular attractions are the Tripura Sundari temple and Krishna temple.
Best Cafes in Manali
Not enough can be said about the cafes in Manali. While most of the best cafes in Manali are located within Old Manali, there are some really good cafes located near the mall road as well. Johnson Cafe is a well-known name among the popular cafes in Manali. Take a look at some of the other best cafes in Manali:
People Art Cafe, Old Manali
People Art Cafe located in Old Manali is my go-to place for a late breakfast. The relaxed bohemian vibe and great music are fantastic accompaniments to the delicious food served here. The menu has a wide variety of breakfast combos, one of which can be seen in the picture above. A hearty breakfast of eggs, skillet potatoes, butter toast and tea or coffee only costs Rs 190. With these rates and quality of food, this cafe is a big winner.
Cafe 1947, Old Manali
Cafe 1947, located right next to the bridge in Old Manali is well-known for it's pizzas. In fact, this cafe is one of the most popular cafes in Manali. Ask anyone for some of the best cafes in Manali and they'll definitely mention cafe 1947. And boy do they deliver! The pizzas here come with a nice crust, hearty toppings and the perfect amount of cheese. I'm extremely picky about the kind of pizzas I like and the one at 1947 went right in my good books. The thick crunchy fries were the added bonus.
Cafe Sunshine, Old Manali
Cafe Sunshine is the place to be if you want good vibes, live music and great crowd. The food here is quite decent but it's the atmosphere during the weekend that attracts the crowds. It's not easy to find a single empty table here at night on the weekends. Another good thing about this cafe is the prompt service and short wait time. Definitely worth a visit during the weekends.